Stephen as a Spiritual Director
Posted on 30 November 2011, 0:41
Let's consider Stephen's Prayer: "Father, let me forget that I am me, Let me remember that I am with thee. Let me not separate myself from thee, because I am me." (#29, page 43)

This is in the spirit of Paul's words in Athens, "[God] is not far from any one of us. 'For in him we live and move and have our being.' As some of your own poets have said, 'We are his offspring.'" Acts 17.27-28 [NIV]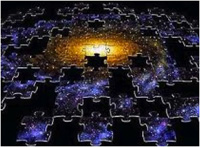 Let me not separate myself from thee, because I am me
The starting point in Stephen's spirituality is The Present Moment. Stephen says, "The place where we are, is the place we have received (from the Father). This is the direct communication. For it only can be the truth. You hear, touch, see and feel, direct. For what you see, what you hear, and what you touch is the direct communication, and is the language of the Father… What the Father is, is not separate from All that is, but is what is. [p.178]
We can be reminded of the Process Theology influenced by the philosopher A.N. Whitehead: We encounter God in the present moment, in all that we are aware of in this present moment. Stephen: "This moment we share is the most important moment that each of us will ever experience. And it always was, and it always will be." He jests, yet in earnest. In all that we hear, touch, see, and feel, we are spoken to by the Father. It is a relationship rather than a scientific statement that is being communicated. Every present moment can be seen as Holy ground. This is how the Father speaks to us. Each moment as we react, we reply.
#60 Stephen: "We must never allow ourselves to think in terms of truth and falsehood, for that would be to judge. Let us rather believe what we learn, hear and see and take from it all whatever we can, and let us understand that what we do not understand as being the truth, should not be condemned as falsehood, misguided or lies." [p 106] If we communicate in terms of actual experience, we are more likely to be at one with each other. It is often the case that people who seem to us to be weird or even crazy in their beliefs are loving and giving people. And it is the love, not the ideas, that counts.
The strength of the work of my fellow blog writers, Michael Tymn and Stafford Betty is that they give examples of powerful experience to do with afterlife and the psychic and paranormal.. Other people's experiences of these things are described; and we may have experienced these things ourselves. All this tells us that the Present Moment can be infinitely more than what physically presents itself to our eyes, ears, and sense of touch.
All these phenomena of course belong to the universe of which Stephen is a centre of awareness, just as we all are centres of awareness. "Consciousness.. is for the bodies" [#62 p.107] We are the Father's organs of experience, we are the way that the Father acts. Psychic research helps to show how this is the case.
Stephen's definition of a Christian is interesting: "To be a Christian, is to be conscious not of separateness but to be conscious as part of the Whole." [#48 p.74]
"Consciousness as part of the Whole" is fostered by the central act in most Christian churches: the act of Communion. But Stephen's understanding of Communion extends to Communion with All that is.
Look at our illustration of the jigsaw pieces. (One picture is worth a thousand words.) It is worth meditating on. The jigsaw pieces of course are us. Some of us we can see in the light, knit together with the bonds of love, helping to make the picture envisaged by the Father. Other puzzle pieces, other selves are awaiting the time when they have learned sufficient about love to truly fit into the Father's picture.
But pictures can also mislead, because part of ourselves IS of the Father, and always has been so, and always will.
[There is more to be said about this. See #62 "The Seven Bodies" ]
Stephen helps us by reminding us of the Beatitudes of Jesus, "Blessed are the pure of heart, Blessed are the humble, Blessed are those who hunger and thirst for righteousness.. those that mourn"; "I tell you the truth, anyone who will not receive the kingdom of God like a little child will never enter it." (Luke 18.17)
His help is not in assisting us to become cleverer, more advanced, more knowledgeable, to unlock the secrets of spiritual realms. Those expecting this will be disappointed. Although our true home and our true being lies in the realm of the Eternal, while we are living in the physical realm, our task is to respond as best we can to each successive present moment; our task is to grow and mature in wisdom, love and service of others.
"This is the day that the Lord has made, let us rejoice and the glad in it."
Psalm 118.24
NOTE TO PEOPLE OF OTHER FAITHS:
If we were to read the Bhagavad Gītā of the Hindus, or The Tripitaka [Sanskrit] [Pali: Tipitaka] the Canon of the Buddhists, both Theravada and Mahayana, the Quran of Islam, the Tao Ti Ching of the Taoists or Daoists, we might well find many parallels with the teaching of Stephen. When Stephen defines a "Christian" as " to be conscious not of separateness but to be conscious as part of the Whole", many people of other faiths might acknowledge that they were "Christian" in that sense.
If you would like to be notified each fortnight when the next blog is uploaded, then email SUBSCRIBE to .(JavaScript must be enabled to view this email address)
Michael's revised edition , Afterlife Teaching From Stephen the Martyr is published by White Crow books and available from Amazon and all good online book stores.
Paperback Kindle

Next blog December 13-14