Books, eBooks and audio books


Featured books


"If dying is not oppression, my knowledge that I am going to die will no longer oppress me. Instead of making me feel melancholy it will expand and deepen me."
~ Johann Christoph Hampe

Science and Parascience: A History of the Paranormal 1914-1939 by Brian Inglis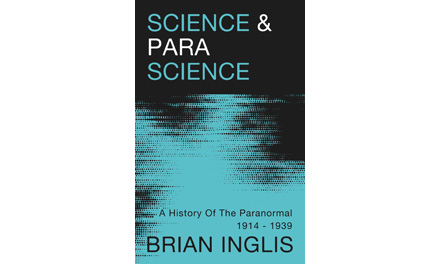 BACK IN PRINT! Science and Parascience is a history of psychical research between1914 and 1939. It's a sequel to Natural and Supernatural: A History of the Paranormal from the Earliest Times to 1914. This book explores the phenomena of mediumship, spontaneous cases and experimental investigations during WWI and the post-war period, in the UK, USA and European continent. Read more...

Feature articles
A Glimpse of Hell by Michael Tymn


"Hell is a thought region," Thomas Dowding communicated on March 17, 1917. "Evil dwells there and works out its purposes. The forces used to hold mankind down in the darkness of ignorance are generated in hell! It is not a place; it is a condition. The human race has created the condition."

After Death: Private Dowding in the Wilderness by Wellesley Tudor Pole


In the introduction to "Private Dowding:The personal story of a soldier killed in battle, Wellesley Tudor Pole wrote: On Monday, 12th March 1917, I was walking by the sea when I felt the presence of someone. I looked round, no one was in sight. All that day I felt as if someone were following me, trying to reach my thoughts. Suddenly I said to myself, 'It is a soldier. He has been killed in battle and wants to communicate.'

Deceased Art Dealer killed on RMS Lusitania during WWI Communicates From the Afterlife


Lane, 39 at the time of his death, was an art connoisseur and director of the National Gallery of Ireland in Dublin. He was transporting lead containers with paintings of Monet, Rembrandt, Rubens, and Titian, which were insured for $4 million and were to be displayed at the National Gallery. It was reported by survivors that Lane was seen on deck looking out to Ireland before going down to the dining saloon just before the torpedoes struck.
The Balance Problem in Weighing the Afterlife Evidence by Michael Tymn: Over the years, I have posted 20 biographies and articles about various psychic phenomena at the PSI Encyclopedia website, which is sponsored by the Society for Psychical Research (SPR). They include bios… Read more
World War One from the Perspective of an "Angel" by White Crow: "Letters from a Living Dead Man: The Anthology" by the poet Elsa Barker, is an anthology of 135 letters "dictated" by a deceased entity known as "X" who began communicating with Barker in Paris in or around… Read more
A More Comprehensive Look at Trance Medium, Leonora Piper by Michael Tymn: In my 2013 book, "Resurrecting Leonora Piper," I attempted to make a case for the spirit and survival hypothesis, i.e., that consciousness survives death in another realm of existence sometimes called… Read more
A Meditation on War from a Spirit Perspective by Stafford Betty: What follows is a meditation on war. Specifically, what do our spirit friends thing about the war in Ukraine? Is there a clash of wills. Though a work of fiction, it is based on my research, as found in… Read more