Books, eBooks and audio books


Featured books


"Everything is predetermined, free will exists for little things; you have the liberty of gaining or losing your future happiness, but the hour of your death and the main facts of your existence, you cannot prevent them.."
Electronic Contact with The Dead: What do the Voices Tell Us?

Electronic Contact with the Dead: What do the Voices Tell Us? by Anabela Cardoso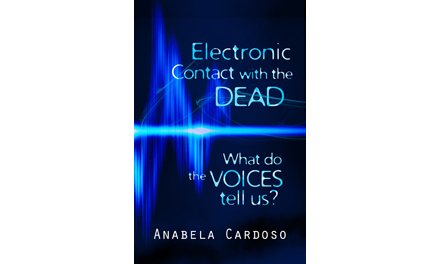 In this second work the author presents the reader with an abundance of dialogue with those who have gone before us. Subjects discussed include time, space, the nature of life, the group soul, reincarnation, God, life, and much more. Read more...

Feature articles
Letter from A Living Dead Man: The Pattern World


When a man comes out here, the strangers whom he meets seem no more strange than the foreign peoples seem to one who first goes among them. He does not always understand them; there, again, his experience is like a sojourn in a foreign country. Then, after a while, he begins to make friendly advances and to smile with the eyes. The question, "Where are you from?" meets with a similar response to that on earth. One is from California, another is from Boston, another is from London.

Book and newspaper tests


Of all the evidence gathered supporting communication with spirits, book and newspapers tests rank near the very top, says Michael Tymn.

"From Self to Cosmic Consciousness" by Richard M. Bucke


I . . . If we are right in [the] assumption [that human evolution has not ceased] new faculties will from time to time arise in the mind as, in the past, new faculties have arisen.
After Death Communication: The Book Tests - Some of the Best Evidence by Michael Tymn: Anyone relying on popular Internet references for information on various renowned mediums from the past will likely conclude that they were all a bunch of fakes. The debunkers have taken control of many… Read more
Do we experience Jesus Christ more when we die? by Michael Cocks: Molly: I wanted to ask about Jesus Christ, whether we are with him all the time and whether we experience him more when we die. Read more
NDE researcher sees progress in overcoming adversity by Michael Tymn: In her latest book, "A Manual for Developing Humans," P. M. H. Atwater, one of the pioneering researchers of the near-death experience, points out that life is "inherently paradoxical." She defines paradox… Read more
All shall be well, and all manner of thing shall be well. by Michael Cocks: Julian of Norwich wrote: "In my folly, before this time I often wondered why, by the great foreseeing wisdom of God, the onset of sin was not prevented: for then, I thought, all should have been well.… Read more