Books, eBooks and audio books


Featured books


You cannot compare the prisoner life of the body with the resurrection that releases us from that body.
Jean Winter 'Les Morts Nous Aiment'

Jesus and the Near-Death Experience: Testimonies of the ascended Christ. by Roy L. Hill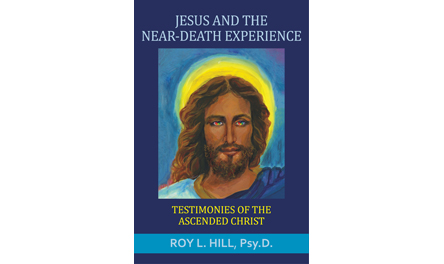 In his groundbreaking work, Roy L. Hill provides a unique perspective of Jesus by people who interacted with Him during near death experiences. Read more...

Feature articles
Abduction: The Next Generation by John E. Mack


The alien abduction phenomenon can be defined as the experience of being taken by humanoid beings, usually but not always against the person's will ...

Book and newspaper tests


Of all the evidence gathered supporting communication with spirits, book and newspapers tests rank near the very top, says Michael Tymn.

"From Self to Cosmic Consciousness" by Richard M. Bucke


I . . . If we are right in [the] assumption [that human evolution has not ceased] new faculties will from time to time arise in the mind as, in the past, new faculties have arisen.
Science, Facts, Akashic Records. by Michael Cocks: In our on conversations with the spirit of Stephen the Martyr, Olive asked: Can you explain in a way that a scientifically minded person can understand how the spirit survives death? Read more
Why the Vanishing Phenomena? by Michael Tymn: "So why don't we hear about that type of mediumship today?" That question has been put to me many times over the years by people who have read my books, journal essays, magazine articles, or this blog. Read more
Convincing Deathbed Phenomena by Michael Tymn: The night before my 87-year-old mother died, she couldn't stop talking. Outside of a few unintelligible mumbles, she had said nothing before that during her five-day visit. While seemingly asleep, she… Read more
God's Will – Our Will by Michael Cocks: Olive, a member of the group questioning the spirit of Stephen the Martyr [see Afterlife Teaching, below] was unhappy about a forthcoming move to another town, owing to her husband's work promotion. Read more