Books, eBooks and audio books


Featured books


"Every man must do two things alone; he must do his own believing and his own dying."
~ Martin Luther

Conversations on Awakening: Part One.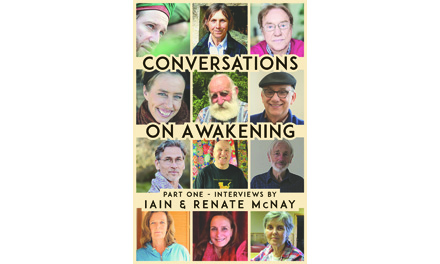 Conversations on Awakening: Part 1 contains 12 unique accounts of Awakening. They are all taken from transcripts of interviews that were made for Conscious TV. People used to talk of 'Enlightenment' or 'Self-Realisation' but these days it is Awakening that people tend to speak of. What does Awakening mean? What form does it take? How does it affect ones practical life? How is it integrated? These are all important questions that are addressed in the chapters in this book. Read more...

Feature articles
Abduction: The Next Generation by John E. Mack


"If you keep asking them [the beings] questions, they keep reforming the thing in such a way that the questions get more provocative but can't quite be answered. . . . If you start saying, "Well, they are aliens and they're from this planet," you're lost. . . . I've often been in situations where the question has been impossible to live with. You can't not answer it, and you can't answer it either. And there you have it.

Poltergeists and daemons by Alan Gauld and A. D. Cornell


In this chapter I have adopted the archaic spelling 'daemon' instead of the more conventional 'demon'. I have done so because in popular thought 'demons' are quintessentially evil, whereas according to older traditions the term 'daemon' may be used of any discarnate non-human intelligence or agency.

A Visit to Otherwhere by Kurt Leland


My curiosity about the cave drew me away from the first being and toward the second. As I approached the larger being, I felt that I was coming into the presence of a holy person, a saint, some highly developed soul. I wondered if I should kneel or bow.
Why Doubting the Afterlife is a Good Thing by Michael Tymn: One of the arguments made by so-called skeptics in opposition to the belief that consciousness survives death is that if there is an omniscient God behind it all "He" should be able to do a better job… Read more
Does "Oneness" in the Afterlife Mean Loss of Individuality? by Michael Tymn: For those who accept the strong evidence that consciousness survives death, there remains a very big question relative to the nature of that consciousness – namely, does the soul retain its individuality… Read more
Hooey, Humbug, Hocus Pocus: Not God's Way? by Michael Tymn: Some of the physical mediumship observed and reported by credible investigators of psychic phenomena during the latter half of the nineteenth century, even the early twentieth century, was so bizarre,… Read more
Were the Davenport Brothers Mere Humbugs? by Michael Tymn: Any person who has dug deeply and objectively into the history of physical mediumship will likely recognize that the seemingly unnatural phenomena emanating through some people referred to as "mediums"… Read more