Books, eBooks and audio books


Featured books


Do you think all of God can be put into a few pages in one book? Do you think that when that book was finished, He had no more inspiration for His children? Do you think you have come to the end of His power when you have turned the last page of your Bible?
~ Silver Birch via Maurice Barbanell

Portraits From Beyond: The Mediumship of the Bangs Sisters by N. Riley Heagerty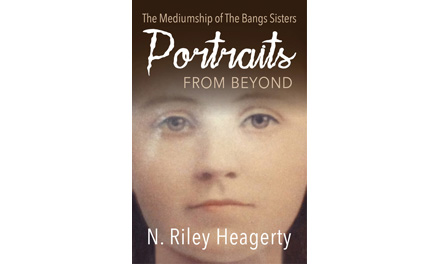 Within the little known 'Century of Wonders' between 1848 and 1948 in America, the physical phenomena manifesting in the séance rooms of the great psychic mediums baffles description. Two of its most famous mediums and yet, most vilified by the conjurers and critics of that day, were the Bangs Sisters, May and Elizabeth, of Chicago. Read more...

Feature articles
Pre-Existence, Reincarnation and Karma by Raynor C. Johnson


It is probably true to say that a number of my readers have already reacted to the title of this chapter with some measure of emotional interest or aversion. Some people seem curiously and almost instinctively interested in these topics, others, frequently religious-minded people, feel antagonistic, as though some strange pagan faith was subtly menacing their cherished beliefs.

Atheist professor's near-death experience in hell left him changed


In some near-death experiences, people report they were drawn toward "the light." But in this horrifying near-death experience for an atheist art professor, he was drawn into the darkness of hell, which dramatically altered the course of his life. "I was a double atheist," says Howard Storm, who became a tenured art professor at Northern Kentucky University by age 27. "I was a know-it-all college professor, and universities are some of the most closed-minded places there are," he notes.

Black Elk's out-of–body-experience


"After awhile I began to feel very queer. First, my legs seemed to be full of ants. I was dancing with my eyes closed, as the others did. Suddenly it seemed that I was swinging off the ground and not touching it any longer. The queer feeling came up from my legs and was in my heart now. It seemed I would glide forward like a swing, and then glide back again in longer and longer swoops. There was no fear with this, just a growing happiness.
NDE on the Battlefield: Going Far Beyond John Wayne by Michael Tymn: Sometime during or around April 1969, I was sitting in an open-air theater on the roof of a three- or four-story building occupied by the USO (United Services Organizations) in central Saigon. Every few… Read more
Talking with angels: Gitta Mallasz by Michael Cocks: I have mentioned "The perennial philosophy" by Aldous Huxley which argues that at the heart of all the world's religions is the insight that in a reality inaccessible to our physical senses we are participants… Read more
The Amazing Bangs Sisters by Michael Tymn: Although I had read about the Bangs Sisters here and there over the years, I really didn't have a clear picture of what they were all about until I read N. Riley Heagerty's recently released book, "Portraits… Read more
The Medjugorje Apparitions: Real or Not? by Michael Tymn: As a Catholic school student during the 1940s, I read or heard about the apparitions of the Blessed Virgin Mary at Guadalupe, Fatima, and Lourdes. I even prayed with my parents at the Guadalupe cathedral… Read more