Books, eBooks and audio books


Featured books


"Whether we see it as life's black hole or the gateway to another world, death remains the supreme mystery."
~ Michael Grosso

The Final Choice: Death or Transcendence? by Michael Grosso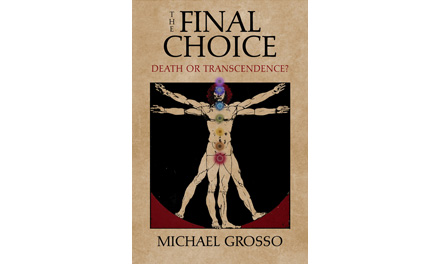 The meaning of death changes from culture to culture, and is evolving as we speak. The modern near-death experience transforms the meaning of death into something quite different from the mainline view of death as the extinction of consciousness. Read more...

Feature articles
The Law of Spiritual Growth by W. T. Stead


One of her [Julia] communications, which came on the 18th June, 1893, was obviously addressed to me throughout.

Book and newspaper tests


Of all the evidence gathered supporting communication with spirits, book and newspapers tests rank near the very top, says Michael Tymn.

An Afterlife Meeting in the Super Human World
The Other World is a vision of the afterlife transmitted from Albert Pauchard, shortly after he passed away in 1934. Pauchard was the president of the Geneva Society for Psychic Studies and it seems his passion for psychical research continued after his death. In the vein of Elsa Barker's Letters From a Living Dead Man and Wellesley Tudor Pole's Private Dowding, Pauchard relays his experiences in the manner of a travel writer reporting back from some far-flung land. Here he describes his experience in the 'Super Human world' where he meets a divine green entity.
Stephen the Martyr's Prayer the key to enlightenment by Michael Cocks: If we search our hearts, we may find Stephen's prayer, simple as it is, the key to "enlightnment", "being born again", "bodhi" …. Read more
Professor works to develop Soul Phone by Michael Tymn: Because the flying machine developed by Wilbur and Orville Wright remained in the air for only 59 seconds and covered a distance of only 852 feet on that first day of machine-powered human flight in 1903,… Read more
Surgeon says Mortality can be a Horror for the Dying by Michael Tymn: In his best-selling book, "Being Mortal: Medicine and What Matters in the End," Dr. Atul Gawande, a surgeon and a professor at Harvard Medical School, discusses the failure of medicine to effectively deal… Read more
The ego mind is like "Hanging on to the tail of a wild horse" by Michael Cocks: During our conversations with the spirit of Stephen the Martyr, he often used picturesque language. Here he sees our clinging to our egotistic minds, swept by currents of emotion and unreason, as clinging… Read more