Books, eBooks and audio books


Featured books


"Everything is predetermined, free will exists for little things; you have the liberty of gaining or losing your future happiness, but the hour of your death and the main facts of your existence, you cannot prevent them.."
Electronic Contact With The Dead: What Do the Voices Tell Us?

Electronic Contact With the Dead: What Do the Voices Tell Us? by Anabela Cardoso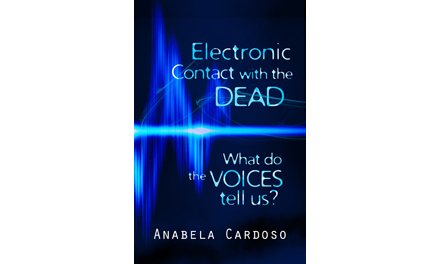 In this second work the author presents the reader with an abundance of dialogue with those who have gone before us. Subjects discussed include time, space, the nature of life, the group soul, reincarnation, God, life, and much more. Read more...

Feature articles
"The Perennial Philosophy" by Aldous Huxley


Philosophia perennis—the phrase was coined by Leibniz; but the thing—the metaphysic that recognizes a divine Reality substantial to the world of things and lives and minds; the psychology that finds in the soul something similar to, or even identical with, divine Reality; the ethic that places man's final end in the knowledge of the immanent and transcendent Ground of all being—the thing is immemorial and universal.

Book and newspaper tests


Of all the evidence gathered supporting communication with spirits, book and newspapers tests rank near the very top, says Michael Tymn.

"From Self to Cosmic Consciousness" by Richard M. Bucke


I . . . If we are right in [the] assumption [that human evolution has not ceased] new faculties will from time to time arise in the mind as, in the past, new faculties have arisen.
All shall be well, and all manner of thing shall be well. by Michael Cocks: Julian of Norwich wrote: "In my folly, before this time I often wondered why, by the great foreseeing wisdom of God, the onset of sin was not prevented: for then, I thought, all should have been well.… Read more
Three Amazing English Medium Healers by Michael Tymn: Preface: Outside of my blog post of December 12, 2011 about John of God. I have woefully neglected the subject of healing mediums. Read more
Was Einstein an Atheist? by Michael Tymn: The recent National Geographic television series, Genius, about the life of Albert Einstein, prompted me to do a little research on the great scientist's beliefs about God and the afterlife. Over the years,… Read more
The Voice of Christ and the 33 000 sects of Christianity by Michael Cocks: Theologians and philosophers sometimes produce long and complex arguments when they attempt to prove something to be true. The 33,000 sects of Christianity show the fruits of all this. Stephen will have… Read more