Books, eBooks and audio books


Featured books


"You're not your body, Your body is only a radio transmitter. You are not the radio, but the radio waves that exist far beyond your body. You are the field that surrounds your body. You're only conditioned to believe that you're inside your body. Your body is actually inside you. And with practice, you can change your point of view to that of the field. That's the real you. After you die, you won't be lying in any grave."
Andrew Glazewski

"Light Changes: Experiences in the Presence of Transforming Light" by Annekatrin Puhle Ph.D.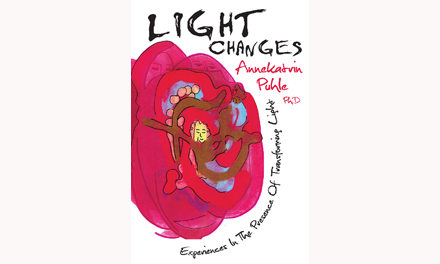 Ever since the dawn of recorded history, humans have reported encounters with an exceptional light which appeared to them to be different, more intense, and brighter than sunlight. Often, these experiences had a strong and lasting effect on those concerned, changing their lives completely. But what exactly did they experience? In which shape did the light appear? Did it come along with a message, and what could it possibly communicate to them? And why did it change in their lives? Read more...

Feature articles
Love, Marriage and Sex by Andrew Glazewski


If I love somebody I am trying to be one with them. With him, with her, with this or that, and the more I can unify myself with the object, the better I comprehend the object. If I unify myself with this chair down to the last atom, I shall have all knowledge of this chair, and I will know exactly everything about this chair: where the wood comes from, how it grew, who cut it down, who made it out of the timber, who supplied it and so on. The whole knowledge of it will come to me. I will fit into the field of the tree and therefore the whole history of the tree will be perfectly understandable to me. Now that is what we have to be. We have to draw light into the Earth.

Rescue Circles by Lord Dowding


During the first half of the 20th century, Lord Dowding (the head of RAF fighter command during the Battle of Britain) was an avid psychical researcher, and he regularly sat with mediums all over the United Kingdom, in order to try and understand what happens after we physically die. The account below is from a sitting with a Rescue Circle he participated in, where the aim of the circle/group was to help deceased earthbound spirits understand their predicament, so that they might improve their situation. The communicator identified himself as Leopold Phibs.

President Roosevelt's secretary communicates from the afterlife


The scripts so far considered in this book were either ostensibly from persons in the remote past, evidence for whose historical existence could not be forthcoming, or from persons who, though Geraldine had not known them personally, had made names for themselves in one way or another, so that she might have gained knowledge about them through reading or hearing about them, before forgetting that she had done so. It is less easy to disparage or explain away the two sequences with which the present chapter deals, since, when the first contacts were made, she had never heard of either person.
Gladys Osborne Leonard & Her Curious Term of Endearment by Michael Tymn: Gladys Osborne Leonard (1882 – 1968) is considered one of the greatest trance mediums in the annals of psychical research. She was referred to as "England's white crow" and the "British Mrs. Piper." Some… Read more
How do we play the Game of Life? by White Crow: I do indeed think our physical life is a game; it's our game. We can get immersed in it, not realising it's a game, (I've done that), and we can sit back and observe. (I've done that too). These days,… Read more
What is it that will make us spiritually advanced? by Michael Cocks: Will psychic research do it? Talking to the so-called dead through a medium? Verifying that pre-cognitive dreams truly foretell the future? Establishing that telepathy, clairvoyance and psychokinesis are… Read more
An Intriguing 1911 Near-Death Experience by Michael Tymn: While Dr. Raymond Moody is credited with naming the near-death experience (NDE) and popularizing it in his 1975 book, Life After Life, there were numerous accounts of NDEs long before Moody began… Read more