Books, eBooks and audio books


Featured books


Confession is always good for the soul, especially for those spirits who feel a desperate need to tell their poignant personal stories.
Alex Tanous

God's Fingerprints: Impressions of Near Death Experiences by Jody Long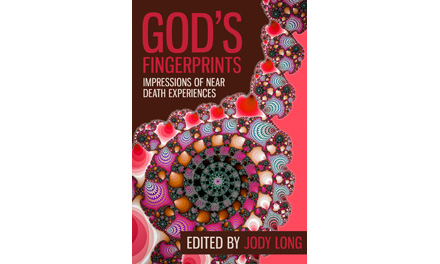 The Near Death Experience Research Foundation (NDERF) has been reporting on NDE's for 15 years, and it provides a forum the people that have them. God's Fingerprints: Impressions of Near Death Experiences is an anthology of NDE's that will leave the reader, enlightened, uplifted, challenged, and importantly it may provide us information about what happens when we die, and how if affects us while we live. Read more...

Feature articles
Book and newspaper tests


Of all the evidence gathered supporting communication with spirits, book and newspapers tests rank near the very top, says Michael Tymn.

President Roosevelt's secretary communicates from the afterlife


The scripts so far considered in this book were either ostensibly from persons in the remote past, evidence for whose historical existence could not be forthcoming, or from persons who, though Geraldine had not known them personally, had made names for themselves in one way or another, so that she might have gained knowledge about them through reading or hearing about them, before forgetting that she had done so. It is less easy to disparage or explain away the two sequences with which the present chapter deals, since, when the first contacts were made, she had never heard of either person.

Pre-Existence, Reincarnation and Karma by Raynor C. Johnson


It is probably true to say that a number of my readers have already reacted to the title of this chapter with some measure of emotional interest or aversion. Some people seem curiously and almost instinctively interested in these topics, others, frequently religious-minded people, feel antagonistic, as though some strange pagan faith was subtly menacing their cherished beliefs.
The Resurrection at Easter by Michael Cocks: If we accept the reality of the afterlife, we shall have to agree that Jesus rose from the dead. And we will have to agree with St Paul when he says that we also rise from the dead: "When [our body] is… Read more
Knowing if you are dead or not by Michael Tymn: There have been numerous messages and signs from the spirit world indicating that many spirits are slow in recognizing that they are "dead," some floundering in an "earthbound" stupor for a long time,… Read more
An Easter Message That Makes Sense by Michael Tymn: With Easter approaching, I think of how much more sense it would make if Christianity would totally dismiss the idea of a physical body being resurrected and accept the evidence that has come to us through… Read more
One Life at a Time: The Way of the Philistine? by Michael Tymn: Many friends and relatives who know of my interest in death and afterlife studies express concern that it is an unhealthy or taboo subject matter. "One life at a time for me" is a typical reaction, a subtle… Read more