Books, eBooks and audio books


Featured books


'This misery that I am suffering is of my own doing, and that very thing proves that it will have to be undone by me alone.' That which I created, I can demolish; that which is created by someone else, I shall never be able to destroy. Therefore, stand up, be bold, be strong. Take the whole responsibility on your own shoulders, and know that you are the creators of your own destiny. All the strength and success you want is within ourselves."
Swami Vivekananda

The Severed Breast: A Novel by Stafford Betty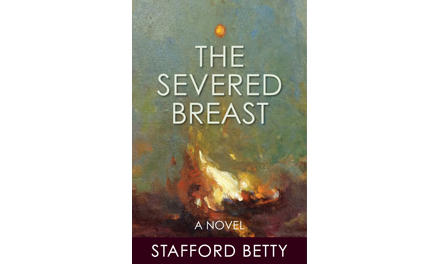 The queen of the great Chola Empire has taken the tall, light-skinned saint from the mysterious West for her guru and, as if predestined by some primordial karma that must play itself out, she falls in love with him. But Thomas—or "Doubting Thomas," as he is known to all the world today—is in love with God. Or is he? Read more...

Feature articles
The Law of Complement and Meditation by Stewart Edward White


THE first great laws in human functioning we have dealt with as The Law of Overflow and The Law of the Positive Ingredient. They are interdependent. We found that we obtained the dynamics of our forward evolution from the Positive Ingredient, whose great reservoir is the Invisible World, and that it is perfectly possible to make conscious contact with that reservoir. But now we encounter a third great law, and this we may call The Law of Complement. It, too, can be simply stated. 'HELP CAN COME TO US FROM THE INVISIBLE, BUT ONLY IN COMPLEMENT TO OUR OWN EFFORT

Atlantis: Fact not Legend by George Moss


Evidence both old and new, endorses the clear message that Atlantis was and is our mother culture; whose influence continues today and adds much to the shaping of Earth's future. The evidence for this is overwhelming.

"The Prison of the Senses" by Frederic Myers via Geraldine Cummins


Your present surroundings are, in a sense, your creation, in that you are mentally so unemancipated, your nerves and senses convey to you your perception of life. If you were capable of focusing your ego or daily consciousness within your deeper mind, if in short you trained yourself to pass into a thought compound from which form, as the senses convey it, were absent, the material world would vanish.
God's Mercy.. Pope Francis helps save Jesus from the Church. by Michael Cocks: "Mercy is the Lord's most powerful message!" Pope Francis proclaimed at the beginning of his pontificate. .. A few days later, he said, "Dear brothers and sisters, let us be enveloped by the mercy of God. Read more
Ectoplasm & Advanced Spirit Communication Explained by Michael Tymn: Soon after William Stainton Moses, ( an Anglican priest and English Master at University College, London, discovered his mediumistic ability in 1872, he and Dr. Stanhope Speer, his good friend, experienced… Read more
The Pope: The New Orthodoxy of St Francis in Catholicism, by Michael Cocks: Pope Francis quoted a Washington Franciscan Sister Ilia Delio in his encyclical, Laudato Si'. "We're reaching a fork in the road; two paths are diverging on planet earth, and the one we choose will make… Read more
Does Dismissing the Afterlife Make Life More Meaningful? by Michael Tymn: Does dismissing belief in an afterlife make life more meaningful? CJ Blair, a columnist for "The Oberlin Review," tells his or her fellow students that such is the case in the December 4 issue of the college… Read more