Trailing clouds of glory
Posted on 26 February 2013, 21:22
"Our birth is but a sleep and a forgetting:
The Soul that rises with us, our life's Star,
Hath had elsewhere its setting,
And cometh from afar:
Not in entire forgetfulness,
And not in utter nakedness,
But trailing clouds of glory do we come
From God, who is our home:
Heaven lies about us in our infancy!
Shades of the prison-house begin to close Upon the growing Boy,
But he beholds the light, and whence it flows, He sees it in his joy.
The Youth, who daily farther from the east
Must travel, still is Nature's priest,
And by the vision splendid Is on his way attended.
At length the Man perceives it die away,
And fade into the light of common day."
- William Wordsworth: (below) Intimations of Immortality.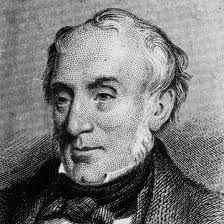 "The light of common day" is where we live our ordinary lives, where we earn our living, where we use the logical processes of our rational minds, where we count, measure and evaluate. It is the sensory-physical world in which we struggle to make our way. It is very real and if we don't cope with it, we go under. In that light of the common day we can conduct psychic research, contact ESP experiments, or we can read books that give us very good reasons for believing that there is an afterlife. But the clouds of glory, the light of spirit - we may long for it but the light of common day can outshine it. Often in the light of day, our relationships with others seem as if people were just things among other things that we have to cope with. The Jewish philosopher Martin Buber called such relationships I-it, the relation I have to an It.
But we long for the I-thou = the I-good friend/family member -You relationships. Through that "thou" we do begin to glimpse another dimension – of spirit.
Psychic research, consciousness study, can well operate, but not necessarily so, in the impersonal I-it mode of relationship.
We can also relate to All-that-is with the I-Thou. We can do this in so many ways, through prayer and meditation, through creativity or responding to creativity of others in poetry, art, song, deep personal relations; deep scientific insight can lead to awe and worship, a sense of universal reverence. Some of the greatest scientists have been mystics. Some of the great composers speak of symphonies which seemed to well up ready formed from an inner well of creativity.
Readers of such books as are published by White Crow, may well find deep sustenance in any of a number of great religious traditions. But each us can only speak from personal experience. The author at present appreciates the "High Church" services of his local church, that are combined with modern Celtic Christian hymns and prayers. These can be one of many ways in which we see with fresh eyes the divinity in the world around us. Ancient Celtic worship was animistic, it saw everything as alive, indwelt by spirits, and something of this is to be found in the Modern Christian Celtic worship which focuses more especially on our spiritual pilgrimage through life. An important resource centre for this is the Iona Community, which, founded in 1938 by the Rev George MacLeod, is an ecumenical Christian community of men and women from different walks of life and different traditions in the Christian church. Its headquarters are in Glasgow, Scotland, where its publishing house Wild Goose Publications is also based, but its main activities take place on the island of Iona, and to a lesser extent also on Mull, in Argyll and Bute.
The hymns and songs avoid churchy and doctrinal statements, but appeal to human experience. I quote here two such hymns, in the hope that they will inspire readers to approach the publishers for more of the same kind. They are probably copyrighted, so you should ask permission to print them out for church or other use…
"From heav'n to here and from here to heav'n
is a distance less than tissue thin,
and it's trod by him who, in the stranger's guise,
is made known when he is welcomed in.
So, come Lord Christ in the stranger's guise,
known both through scriptures and through broken bread.
You kingdom come and on the earth your will be done
by the people you've loved and you've led.
The folk who journey on the road with Christ
are the ones who've left their selves behind.
Their song is taught them by the deaf and dumb;
their horizon is shown by the blind.
The love that's shared along the royal road
is a love not found when standing still.
It lives and grows wherever faith is known
as a movement grounded in God's will.
From heav'n to here and from here to heav'n
is a distance less than tissue thin,
and it's trod by those who meet the risen Christ
as a stranger to be welcomed in."
Wild Goose Publications 4th Floor, Savoy House, 140 Sauchiehall Street Glasgow G2 3DH, Scotland
The Sorrow
1. Don't tell me of a faith that fears
to face the world around;
don't dull my mind with easy thoughts
of grace without a ground.
Refrain: I need to know that God is real!
I need to know that Christ can feel
the need to touch and love and heal
the world, including me!
2. Don't speak of piety and prayers
absolved from human need;
don't talk of spirit without flesh
like harvest without seed.
3. Don't sate my soul with common sense
distilled from ages past,
inept for those who fear the world's
about to breathe its last.
4. Don't set the cross before my eyes
unless you tell the truth
of how the Lord, who finds the lost,
was often found uncouth.
5. So, let the gospel come alive,
in actions plain to see
in imitation of the One
whose love extends to me.
Wild Goose Publications 4th Floor, Savoy House, 140 Sauchiehall Street Glasgow G2 3DH, Scotland
For further reading:
Iona:
http://en.wikipedia.org/wiki/Iona_Community
The Romantic movement:
http://en.wikipedia.org/wiki/Romanticism
Stuckism
http://www.stuckism.com/stuckistmanifesto.html
http://en.wikipedia.org/wiki/Stuckism
Michael Cocks edits the journal, Ground of Faith.
Afterlife Teaching From Stephen the Martyr by Michael Cocks is published by White Crow Books and available from Amazon and other bookstores.
Paperback Kindle