UFOs, are they softening us up?
Posted on 21 February 2012, 14:29
The book to read is Leslie Kean's UFO's, Generals, pilots, and government officials go on the record Three Rivers press, New York, 2010.
On the back cover, we read: "Leslie Kean, (below) a veteran investigative reporter who has spent the past 10 years studying the still unexplained UFO phenomena, reviewed hundreds of government documents, aviation reports, radar data, and case studies with corroborating physical evidence.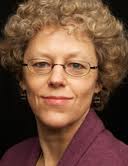 She interviewed dozens of high level officials, aviation witnesses from around the world: among them, live Air Force generals and a host of high-level sources-including Fife Symington former Gov of Arizona, and Nick Pope, former head of British defence ministries UFO investigative unit – have written their own breathtaking, first-hand accounts about UFO encounters and investigations exclusively for this book. With the support of former White House chief of staff John Podesta, Kean lifts the veil of decades of US government misinformation about this mysterious phenomenon and presents irrefutable evidence that unknown flying objects-metallic, luminous, and seemingly able to manoeuvre in ways that defy the laws of physics-actually exist."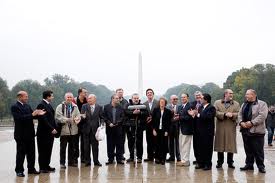 The Generals, Pilots, and other officials in Washington, D.C
Military officials in several countries have been concerned that UFOs appear around military installations, and missile launch silos. The UFOs appear to be under intelligent direction, able to sense when a missile is about to be launched and to shut down equipment so that the launching cannot take place. They appear to be in mind-to-mind contact with those operating these systems. Obviously this behaviour is very alarming for governments. On the other hand, there is agreement that UFOs are usually not hostile. The usual theory about the phenomena is that UFOs are extraterrestrial vehicles, but the fact that their movements defy the laws of physics, and are in mental contact with their viewers, suggests that they are interdimensional phenomena, psychic or spiritual.

But I have a personal interest in UFOs. With regard to my Afterlife Teachings of Stephen the Martyr: there were a number of us engaged in the conversations with Stephen, and three of us in particular, had much synchronicity with regard to UFOs. One of us, had a weird experience of being in a UFO larger than the room in which he was lying. Thomas Ashman, the medium, was once worried by a large ball of light hovering over the top of his car. But it was my friend Norman Kjome, then living in Laramie Wyoming, and I, who jointly participated in numerous UFO synchronicities, even though neither of us have ever encountered one.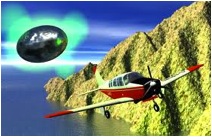 In February 1978, I had a number of precognitive dreams, that were fulfilled in the October Bass Strait UFO event, when Frederic Valentich, flying solo in the Bass Strait, between Melbourne and Tasmania, reported being attacked by a UFO and was never seen again; my dreams also appeared to predict the famous Kaikoura UFOs (below) at the end of 1978. (Kaikoura lies on the north-east coast of the South Island of New Zealand. ) It was at this time that Norman contacted me in Christchurch on his way to scientific work at the South Pole. Although Norman was deeply interested in UFOs, he had never seen one. That he arrived in the middle of the UFO flap did not at first seem meaningful, but he used to visit me once or twice a year of his way to the Antarctic, and every time he did so, there was a UFO event of some kind usually in my proximity. On one of his visits to me when I lived in Hororata, I recalled saying, "How nice not to have a UFO event so we can just be normal," only to read later in the Malvern Record, a small local newspaper, that an anonymous farmer in the area had watched a stationary UFO hovering about 100 m away with blue and red lights flashing and quite silent. After about 15 minutes the UFO very quickly moved away down the Wairiri valley. Later I was to find out who the farmer was: he turned out to be a friend, and he said that as he was an unbeliever in UFOs, the experience had shaken him. It also turned out that he had the experience when I was talking to Norman.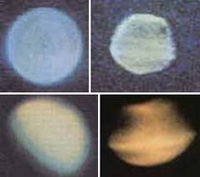 On another occasion when Norman was visiting, I joked that it was nice not to have a UFO flap again, only to discover that a woman to whom I had lent a ladder, had been driving her car through the Hawkins ford, when an extremely bright light shone through the back window of her car. Fearful of being rammed by some gigantic following vehicle, she pulled the car to one side, to let it pass. The light however suddenly rose into the air and shot with great speed towards the Southern Alps. And yes, it happened at about the time that I was talking to Norman.

When I was British chaplain in Gothenburg, Sweden, my wife and I were looking at the film of the Kaikoura UFOs that I mentioned. It was being shown on Swedish television. It was perhaps fifteen years after the event. In the middle of the viewing Norman phoned us from Wyoming in the United States.
The next year we happened to see a repeat transmission of the film, in Gothenburg. I joked to my wife that we should expect a call from Norman. He didn't phone. Instead he sent us an e-mail five minutes before the program began. Some years later, back in New Zealand, the same film appeared again on local TV. No communication from Norman. I phoned him in the States, to complain. Sorry about that, he said, we were watching a video of the Kaikoura UFOs that we had hired from the local video shop.
That's quite enough examples to raise questions in our minds. Questions to which there are no easy answers. Were the UFOs playing some kind of game with Norman and me? Was there some kind of link between Norman and me and those UFOs? Were they trying to tell us something? The military who encounter the UFOs are asking the same kind of question. What UFOs are doing is raising questions about what is real, challenging our everyday perception of things, and challenging our perceptions of what is authoritative and what is not. Encounters such as these challenge the authority of governments; they also challenge the authority of philosophies and religions. They challenge the bastions of Materialism; they challenge the doctrines of religions.
To make sense of these happenings I like to use the image of the computer and the Internet. We could compare what presents itself on our computer screens to what we are conscious of in our everyday lives. We know that, thanks to the Internet, what happens on our screens is due to seamless interaction between countless computers throughout the world. Cyberspace which embraces past and present knowledge, is to that degree timeless; from our point of view it is also spaceless, since regardless of where information comes from, it appears on the same place, our computer monitor. And, just as with the UFO's, when we see that they must be connected but we cannot tell from whence they come, so it is with what happens on a computer monitor.
So, the answer to the question, "UFOs, are they softening us up?", is surely yes. They are helping to soften and dissolve our prejudices and hasten the development of a new way of perceiving reality.
If you would like to be notified each fortnight when the next blog is uploaded, then email SUBSCRIBE to .(JavaScript must be enabled to view this email address)
Michael's revised edition , Afterlife Teaching From Stephen the Martyr is published by White Crow books and available from Amazon and all good online book stores.
Paperback Kindle
Next blog, March 6
http://whitecrowbooks.com/blogs