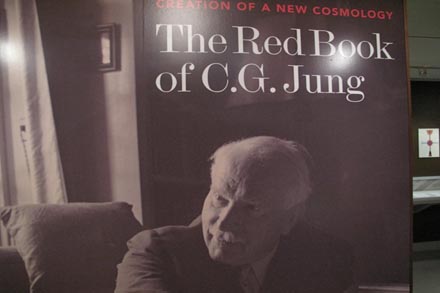 The Occult World of CG Jung
How a near-death experience transformed the psychologist's attitude to the world of mysticism and magic
On 11 February 1944, the 68-year-old Carl Gustav Jung – then the world's most renowned living psychologist – slipped on some ice and broke his fibula. Ten days later, in hospital, he suffered a myocardial infarction caused by embolisms from his immobilised leg. Treated with oxygen and camphor, he lost consciousness and had what seems to have been a near-death and out-of-the-body experience – or, depending on your perspective, delirium. He found himself floating 1,000 miles above the Earth. Seas and continents shimmered in blue light and Jung could make out the Arabian desert and snow-tipped Himalayas. He felt he was about to leave orbit, but then, turning to the south, a huge black monolith came into view. It was a kind of temple, and at the entrance Jung saw a Hindu sitting in a lotus pos­ition. Within, innumerable candles flickered, and he felt that the "whole phantasmagoria of earthly existence" was being stripped away. It wasn't pleasant, and what remained was an "essential Jung", the core of his experiences. 

He knew that inside the temple the mystery of his existence, of his purpose in life, would be answered. He was about to cross the threshold when he saw, rising up from Europe far below, the image of his doctor in the archetypal form of the King of Kos, the island site of the temple of Asclepius, Greek god of medicine. He told Jung that his departure was premature; many were demanding his return and he, the King, was there to ferry him back. When Jung heard this, he was immensely disappointed, and almost immediately the vision ended. He experienced the reluctance to live that many who have been 'brought back' encounter, but what troubled him most was seeing his doctor in his archetypal form. He knew this meant that the physician had sacrificed his own life to save Jung's. On 4 April 1944 – a date numerologists can delight in – Jung sat up in bed for the first time since his heart attack. On the same day, his doctor came down with septicæmia and took to his bed. He never left it, and died a few days later.
Complete article here. http://www.forteantimes.com/features/articles/3847/the_occult_world_of_cg_jung.html

Jung speaks about death.