Michael Tymn's blog


Is the Loneliness Epidemic Rooted in Nihilism?
Posted on 05 June 2023, 8:13
"Loneliness now a public epidemic, top doctor says." So reads the headline of an Associated Press article by Amanda Seitz appearing in the Honolulu Star-Advertiser on May 3, 2023. According to Dr. Vivek Murthy, the United States surgeon general, this widespread loneliness is said to be as deadly…

Existentialism 101: Pondering on Life and an Afterlife
Posted on 22 May 2023, 8:32
Unfortunately, this course is not taught in our universities. They offer only Materialism 101, Philistinism 101, & Nihilism 101. If Existentialism 101 were taught, the teachings would center around the ideas below.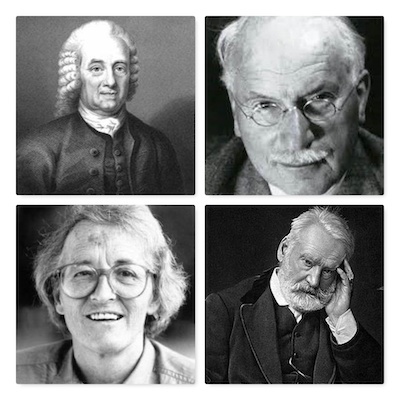 Is Fake Mediumship Really Fake News?
Posted on 08 May 2023, 22:24
It is almost routine for researchers and writers to preface their remarks leading to the endorsement of a medium or of mediumship in general by commenting that there were no doubt many tricksters pretending to be mediums in the early years of mediumship and psychical research. I'm guilty of having…

Was Patience Worth Really Artificial Intelligence?
Posted on 24 April 2023, 8:22
There has been considerable controversy recently over the subject of artificial intelligence (AI), especially having to do with a website (ChatGPT) offering such intelligence on a myriad of subjects. I've been experimenting with the website the past three weeks and have found it very fascinating,…

When Professors Were Kissed by Spirits
Posted on 10 April 2023, 11:06
Most remembered as the man who founded the science of criminology, first called criminal anthropology, Dr. Cesare Lombroso (1835 – 1909) was an Italian psychiatrist and a hard-core materialist before he began investigating the mediumship of Eusapia Paladino (also spelled Palladino and almost always…

Why Mediums are Like Distance Runners
Posted on 27 March 2023, 10:34
There are two subjects I've studied and written about extensively over the years – distance running and mediumship. They don't appear to have much in common, but I have observed many parallels, similarities or correspondences.
My interest in mediumship and its relationship to the larger…

Too Much 'Beating Around The Bush' on the "Afterlife"
Posted on 14 March 2023, 10:27
As a 13-year-old high-school freshman in 1951, I competed in my first running event at a track meet, the 180-yard low hurdles. I was in first place going over the final hurdle, but nobody told me that you were supposed to keep going another 20 or so yards to the finish line after clearing the final…

More Spirit Teachings from Imperator
Posted on 27 February 2023, 9:27
The Imperator group of 49 apparently advanced spirits had much more to communicate through the mediumship of William Stainton Moses, an Anglican priest, than what is summarized in the last two blogs here. Some of it came through the trance-voice, while it later came primarily by means of automatic…

"Higher level spirits" On Truth, God, Jesus, & The Resurrection
Posted on 13 February 2023, 7:25
"Our work is an organized missionary effort to disseminate Truth, without which the spiritual life of your world would die. Of religion there is but little amongst you, and what little there is has, in most cases, lost its power to influence life and action. The vitality has gone, and the appearance…

Why Spirit Communication Has Waned
Posted on 30 January 2023, 9:29
People often ask why the communication coming from the spirit world during the first 30 or so years of the so-called spiritualism epidemic, from 1850 until around 1880, was so different, seemingly so much better, more dynamic, and offering more "teachings" than what we now have . They see this decline…
An Extraordinary Clairvoyant and an Extraordinary Policeman by Zofia Weaver – Jackowski's name became more prominent because of a case in the mid-1990s. The case in question took place in 1994-95 and involved three men who disappeared while on a business trip to Kaliningrad (Koenigsberg). Their families asked Jackowski for help and using a photograph of one of the men he sensed that the man was dead, as were his companions; their throats had been cut and they had been decapitated. The clairvoyant could hardly believe what he saw but when he tried again he saw three headless bodies in a forest at a specific location. Read here