Michael Tymn's blog


Why Doubting the Afterlife is a Good Thing
Posted on 11 November 2019, 9:46
One of the arguments made by so-called skeptics in opposition to the belief that consciousness survives death is that if there is an omniscient God behind it all "He" should be able to do a better job of providing proof of "His" existence and that of an afterlife. They ignorantly assume that there…

Does "Oneness" in the Afterlife Mean Loss of Individuality?
Posted on 28 October 2019, 22:03
For those who accept the strong evidence that consciousness survives death, there remains a very big question relative to the nature of that consciousness – namely, does the soul retain its individuality or does it merge into some kind of Oneness with the Creative Force and in so doing lose its individuality? …

Hooey, Humbug, Hocus Pocus: Not God's Way?
Posted on 14 October 2019, 7:42
Some of the physical mediumship observed and reported by credible investigators of psychic phenomena during the latter half of the nineteenth century, even the early twentieth century, was so bizarre, so weird, so mind-boggling that even people who today accept the reality of clairvoyance and other…

Were the Davenport Brothers Mere Humbugs?
Posted on 30 September 2019, 8:06
Any person who has dug deeply and objectively into the history of physical mediumship will likely recognize that the seemingly unnatural phenomena emanating through some people referred to as "mediums" went well beyond the limits of trickery or fraud. No doubt there were some actual fakes, but…

How the Eiffel Tower is Like the Spirit World
Posted on 16 September 2019, 8:48
"Why can't a medium find out what happened to Flight 370?" That was the question asked not long ago by a reader of one of my books. He was referring to Malaysia Airlines Flight 370, which disappeared somewhere over the Indian Ocean on March 8, 2014 with 227 passengers and 12 crew members presumed…

Explaining the Death of a Parent to a Child
Posted on 02 September 2019, 7:56
When my friend Dave was asked by his nine-year-old granddaughter what happens to us when we die, he struggled and stumbled in his response, realizing that it required an answer that went beyond the trite, "we go to heaven and live with the angels." Fortunately, Dave's daughter came to his rescue…

Choosing Truth over Fact and Holey Jeans
Posted on 19 August 2019, 7:33
When, during a recent presidential campaign speech, former American vice-president Joe Biden said that he chooses "truth over facts," it was assumed that he blundered and meant to say that he chooses "fact over fiction." I'm not so sure it was a gaffe.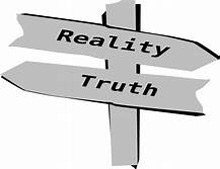 The Horses that Defied Science
Posted on 05 August 2019, 7:08
There have been many stories of very intelligent and otherwise gifted animals over the years, but I've not heard of any more mind-boggling than that of the Elberfeld horses (below) of Germany (then Central Prussia). As the well-documented story goes, these horses could figure out square roots, cube…

Ruling out Telepathy: "Mudder" for Mother
Posted on 22 July 2019, 7:46
It was considered "unscientific" for early psychical researchers to conclude that they were hearing from spirits of the dead through mediums. Although telepathy, or mindreading, was also considered unscientific by the fundamentalists of science, and still is to this day, it was preferred to spirits…

Dissecting the Human Aura
Posted on 08 July 2019, 9:13
Professor Robert Hare, one of the earliest psychical researchers, identified two modes giving rise to the various spirit manifestations: "In the one mode, they employ the tongue to speak, the fingers to write, or hands to actuate tables or instruments for communication," he wrote in his 1855 book…
Excerpt from A Course in Miracles. IX. The "Hero" of the Dream – 74 The body is the central figure in the dreaming of the world. There is no dream without it, nor does it exist without the dream in which it acts as if it were a person, to be seen and be believed. Read here