Michael Tymn's blog


How the Eiffel Tower is Like the Spirit World
Posted on 16 September 2019, 9:48
"Why can't a medium find out what happened to Flight 370?" That was the question asked not long ago by a reader of one of my books. He was referring to Malaysia Airlines Flight 370, which disappeared somewhere over the Indian Ocean on March 8, 2014 with 227 passengers and 12 crew members presumed…

Explaining the Death of a Parent to a Child
Posted on 02 September 2019, 8:56
When my friend Dave was asked by his nine-year-old granddaughter what happens to us when we die, he struggled and stumbled in his response, realizing that it required an answer that went beyond the trite, "we go to heaven and live with the angels." Fortunately, Dave's daughter came to his rescue…

Choosing Truth over Fact and Holey Jeans
Posted on 19 August 2019, 8:33
When, during a recent presidential campaign speech, former American vice-president Joe Biden said that he chooses "truth over facts," it was assumed that he blundered and meant to say that he chooses "fact over fiction." I'm not so sure it was a gaffe.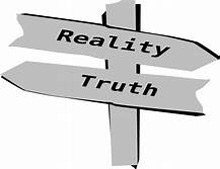 The Horses that Defied Science
Posted on 05 August 2019, 8:08
There have been many stories of very intelligent and otherwise gifted animals over the years, but I've not heard of any more mind-boggling than that of the Elberfeld horses (below) of Germany (then Central Prussia). As the well-documented story goes, these horses could figure out square roots, cube…

Ruling out Telepathy: "Mudder" for Mother
Posted on 22 July 2019, 8:46
It was considered "unscientific" for early psychical researchers to conclude that they were hearing from spirits of the dead through mediums. Although telepathy, or mindreading, was also considered unscientific by the fundamentalists of science, and still is to this day, it was preferred to spirits…

Dissecting the Human Aura
Posted on 08 July 2019, 10:13
Professor Robert Hare, one of the earliest psychical researchers, identified two modes giving rise to the various spirit manifestations: "In the one mode, they employ the tongue to speak, the fingers to write, or hands to actuate tables or instruments for communication," he wrote in his 1855 book…

Famous Physicist Explains Spirit Communication Difficulties
Posted on 24 June 2019, 8:47
On October 18, 1929, Sir Oliver Lodge, a renowned British physicist, delivered the first Frederic W. H. Myers Memorial Lecture to the Society for Psychical Research (SPR) in London. Myers, one of the founders of the SPR, had died in January 1901. Lodge, a pioneer in electricity, radio, and the…

Dealing with the Fear of Death
Posted on 10 June 2019, 8:53
As I recently dealt with the possibility of a terminal condition, a friend asked if my conviction that we live on in a greater reality helped me overcome the fear of death. I'd be lying if I were to say that I don't fear death, although it's really more the dying process, not death, per se,…

The "Second Death" – Going into the Light?
Posted on 27 May 2019, 9:42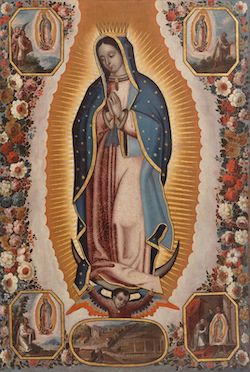 The term "second death" is found in the New Testament "Book of Revelation" four times, two of them referring to it as a "lake of fire" and suggesting…

Was Eva C a medium or a fake?
Posted on 13 May 2019, 8:19
If you put the name "Marthe Béraud" (also known as Eva Carrière or just Eva C) into an Internet search, the chances are that the first thing to pop up will be a Wikipedia entry, and you'll read that she was nothing more than a fraudulent "psychic." If, however, you go on to…
After a Suicide by Sylvia Hart Wright – Now Rita's a very spiritual woman, very religious, and this kind of thing has happened to her a lot. She finally decided she's not crazy, she just sees people after they've died. What she does in response is she prays for them. So she was telling me, "Laura, I really think Dave needs our prayers. I think he's stuck." And that word jumped into my head. I'd completely forgotten my nightmare but that word "stuck" jumped in my head and it really disturbed me. Read here