Michael Tymn's blog


Five Different Mind-Sets in the Search for Truth
Posted on 20 October 2014, 10:50
When William Stainton Moses, a Church of England priest, first read about the mediumship of D. D. Home he called it the "dreariest twaddle." His good friend, Dr. Stanhope Speer referred to it as all "stuff and nonsense." It wasn't long after their cynical remarks were made that Moses discovered…

Musical Prodigies: Spirit Guides, Genetics, or Both?
Posted on 06 October 2014, 8:16
Have you ever wondered about your guides in the spirit world? Are they assigned to you at birth? Do different guides come and go during your lifetime? Do you have only one at a time? Do they choose you or are you assigned to them by some higher authority? In recently…

Departing Visions: An Interview with Dr. Carla Wills-Brandon
Posted on 23 September 2014, 9:30
I recently had the opportunity to interview Dr. Carla Wills-Brandon (below) for the September issue of The Searchlight, a publication of The Academy for Spiritual and Consciousness Studies (http://ascsi.org/). Here is an abridged…

Purgatory is for real
Posted on 08 September 2014, 9:04
It is difficult to generalize when it comes to traditional Jewish thought relative to the afterlife, as there are different schools of thought, one school not even believing in an afterlife, another school believing in it but not concerned with it, and still other schools with varying degrees of concern. …

Rolf Explains How Trance Mediumship Works
Posted on 25 August 2014, 11:00
The best explanation that I have read as to how trance mediumship works came from Rolf Little (below) as communicated through the trance mediumship of Gladys Osborne Leonard to his mother, Nelly Little, after his death during World War I.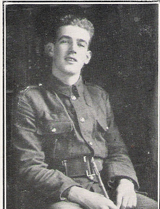 The Story of Australia's Greatest Medium
Posted on 11 August 2014, 14:42
Having read numerous books about mediums over the past 25 years, and having written about many of the best mediums, I thought I knew all their names. However, clearly I missed one. In recently reading a book entitled The Certainty of Eternity, authored by L.C. Danby, I…

Life after Death, Guilt & Remorse
Posted on 28 July 2014, 13:22
Dr. Minot Savage, a Unitarian minister and psychical researcher, (below) reported on a December 28, 1888 sitting which his brother, the Rev. William H. Savage, had with trance medium Leonora Piper, of Boston, Mass. Speaking through Mrs. Piper, Phinuit, her spirit control, told William that somebody…

"Soul Sickness" in Disneyland?




Posted on 14 July 2014, 8:32

This is a slight rewrite of my editorial appearing in the July issue of the Journal for Spiritual and Consciousness Studies. For more information about the Journal and the Academy for Spiritual and Consciousness Studies, Inc., go to http://ascsi.org/

…

Stafford Betty: No Pretender, No Player, No Wimp
Posted on 30 June 2014, 16:54
A roving reporter for a TV talk show program recently stopped people on the street and asked them to name the person they admired most. The first person named Johnny Depp, a movie actor best known for portraying a pirate. I was puzzled that a person whose main contribution to humanity…

The Death Process as Described by Andrew Jackson Davis
Posted on 16 June 2014, 8:08
Andrew Jackson Davis (August 11, 1826 – January 13, 1910) is remembered as a "seer" – in effect, a clairvoyant able to enter into a higher state of consciousness and access information otherwise unavailable to humans. In a trance state, he could diagnose illnesses and recommend cures and give lengthy…
Maurice Barbanell & Silver Birch. – Veteran British lecturer, journalist, and author in the field of Spiritualism. He served as editor of the Psychic News and The Two Worlds for over three decades. Read here