Michael Tymn's blog


The Hindu Spirit and the Anglican Priest (Part 2 of 2)
Posted on 16 May 2016, 16:35
This is a continuation of the last blog post, dated May 2. The Rev. Arthur Chambers, the vicar of Brockenhurst and associate of King's College,…

What the Hindu Spirit Told an Anglican Priest
Posted on 02 May 2016, 13:06
As the Rev. Arthur Chambers, the vicar of Brockenhurst and associate of King's College, London, saw it, Christian teachers and writers had failed to provide sufficient information about the afterlife. They had "so enshrouded it, as it were, in mental mistiness, that to many it has seemed a vague,…

Can Atheists See the 'Forrest' for the Trees?
Posted on 18 April 2016, 11:59
There seems to be no doubt that Forrest J Ackerman was a lifelong atheist. "He did not believe there is a God," Dr. Gary E. Schwartz, professor of psychology, medicine, neurology, psychiatry and surgery at the University of Arizona, offers in the Preface of An Atheist in Heaven, a…

Another Look at the Margery "Third Hand" Mystery: Believe It or Not!
Posted on 04 April 2016, 9:28
A recent segment of the Travel Channel's "Mysteries at the Museum" series dealt with the "Margery" mediumship, previously discussed in my January 11 blog. …

Retired Naval Architect Tells of His NDE
Posted on 21 March 2016, 9:03
When Dr. Alan Hugenot (below) had a near-death experience in 1970, it didn't have a name and he was reluctant to talk about it. But he now says "the best thing that ever happened to me was when I 'died' in a motorcycle wreck."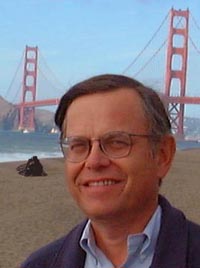 A President Who Was a Medium
Posted on 07 March 2016, 8:36
The following words were penned in 1910 by a man about to become president of his country. However, they seemingly apply just as much, if not more so, to today's world.
"As for the less evolved spirits who comprise the great majority of the earth's inhabitants, for the most…

Are Sports an Escape from Death Anxiety?
Posted on 22 February 2016, 10:18
Humankind cannot bear very much reality.
– T. S. Eliot
A large photo on the front sports page of The Honolulu Star Advertiser before last month's Pro Bowl in Honolulu showed two military men obtaining the autograph of…

Ectoplasm & Advanced Spirit Communication Explained
Posted on 08 February 2016, 10:49
Soon after William Stainton Moses, (below) an Anglican priest and English Master at University College, London, discovered his mediumistic ability in 1872, he and Dr. Stanhope Speer, his good friend, experienced a cloud of luminous smoke, very phosphorus like, that very much alarmed them. The…

Does Dismissing the Afterlife Make Life More Meaningful?
Posted on 25 January 2016, 11:01
Does dismissing belief in an afterlife make life more meaningful? C. J. Blair, a columnist for The Oberlin Review, tells his or her fellow students that such is the case in the December 4 issue of the college newspaper. "When I accepted death as the definite end, I was far more…

The "Third Hand" Eludes Catch 22 Science
Posted on 11 January 2016, 14:57
In the annals of psychical research, Eusapia Palladino, an illiterate Neapolitan woman, and Mina Crandon, the wife of a respected Boston, Mass. physician who was given the pseudonym "Margery" to protect her privacy and that of her husband, were perhaps the two most controversial mediums subjected…
The Distinctive Roles of Science and Religion By D. M. A. Leggett – In the West, relations between science and religion have tended to be uneasy, periods of relatively peaceful coexistence being punctuated by periods of acute tension. Two such times which immediately spring to mind are those associated with Galileo in the early sixteen hundreds and with Charles Darwin half way through last century. Read here