Dissecting the Human Aura
Posted on 08 July 2019, 10:13
Professor Robert Hare, one of the earliest psychical researchers, identified two modes giving rise to the various spirit manifestations: "In the one mode, they employ the tongue to speak, the fingers to write, or hands to actuate tables or instruments for communication," he wrote in his 1855 book Experimental Investigation of the Spirit Manifestations. "In the other, they act upon ponderable matter directly, through a halo or aura appertaining to the medium; so that although the muscular power may be incapacitated for aiding them, they will cause a body to move, or produce raps intelligibly so as to select letters conveying their ideas, uninfluenced by those of the medium."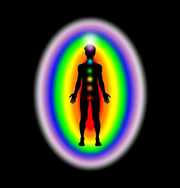 Hare, an emeritus professor of chemistry at the University of Pennsylvania and a renowned inventor, further concluded that this aura was some form of electricity or light that was beyond scientific analysis and that it amounted to essentially the same thing that German chemist Baron Karl von Reichenbach called od or odyle in his research a decade or so earlier. Reichenbach first published his findings in a series of papers entitled "Researches on Magnetism, Electricity, Heat, and Light in their relations to Vital Powers," in the March and May 1845 issues of Annals of Chemistry after studying a number of "sensitives" – people who today might be called clairvoyants or clairsentients.
While Reichenbach focused on "mind over matter" tasks, what modern parapsychologists refer to as extrasensory perception (ESP) and psychokinesis (PK), and apparently did not hypothesize or recognize any kind of spirit involvement or intervention, Hare claimed to be in contact with spirits of the dead, including his deceased father and sister, receiving much personal information that could not have been researched by the medium, as well as limited information as to how things worked on their side of the veil. He was quick to point out, however, that most of it was beyond human comprehension.

One thing that Hare (below) did grasp is that one's immediate place in the afterlife is determined by a sort of "moral specific gravity," which is apparently built up during a person's lifetime based on his or her good works or lack thereof and manifests itself in the person's aura, which is an energy field. Hare called it a "circumambient halo" and was told that it passes from darkness to brilliance based on the degree of spirit advancement. Moreover, one cannot be dishonest with himself after death as the moral specific gravity allows the soul to tolerate only so much light. If the soul were to try to cheat and go to a higher sphere, he or she would not be able to tolerate the light there. Nevertheless, the soul can continue to advance from that point.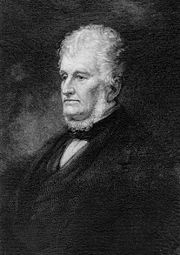 Hare further concluded that only a few humans are endowed with an aura that allows them to be competent as mediums and that there was a wide range of ability among mediums, only a few of them of the "higher order."
Seemingly consistent with this moral specific gravity idea is the explanation given to Frederick C. Schulthorp during his early twentieth century astral projections or out-of-body experiences. Schulthorp was told by spirits that every thought generates an electrical impulse that is impressed upon the individual's energy field and is stored there. Every thought, he was informed, has a specific rate of vibration and the combined vibrations over a lifetime determine the person's initial station in the afterlife environment. "Upon entry into spirit life, a person will naturally and automatically gravitate to his state in spirit which corresponds to his acts and thoughts throughout life as reproduced by his 'personal tape record,'" Schulthorp explained his understanding at a time before computers made this comprehensible to the average person.
Sometime in 1892, Edward C. Randall, a prominent Buffalo, New York trial lawyer and businessman, was asked by a friend to accompany him on a visit to Emily S. French, a Rochester woman who, Randall was told, had strange powers and received messages from spirits by means of the direct-voice method of mediumship. Over the next 20 years, Randall sat with French more than 700 times, recording the messages from various spirits. He pointed out that each voice had individuality and that they varied greatly, just as they do in earth life. One such voice reported: "Every thought, being material, creates a condition about us and is retained in the brain. When, therefore, anyone goes out of this life and enters the etheric, where everything, the good and the bad, is intensified beyond measure, the storehouse of the brain is opened and he is confronted with the record made. Nothing is forgotten."
Dr. Carl Gustav Jung, the eminent Swiss psychiatrist, told of a near-death experience he had after a heart attack in 1944. "It was as if I now carried along with me everything I had ever experienced or done, everything that had happened around me. I might also say: it was with me, and I was it. I consisted of all that, so to speak. I consisted of my own history, and I felt with great certainty: this is what I am. 'I am this bundle of what has been, and what has been accomplished.'"
While Reichenbach called the energy field od, or odyle, or odic force, other researchers called it psychic force, teleplasm and ectoplasm. It has been likened to the prana of the ancient Hindus, the vis medicatrix naturae of Hippocrates, the mana of Polynesian culture, the chi of the Chinese, the astral light of the Kabbalists, the telesma of Hermes Trismegistus, the magnetic fluid of Mesmer and the orgone energy of Dr. Wilhelm Reich.
Marjorie Aarons, a healing medium, wondered how her ability to heal worked. White Feather (probably the name of a group soul) explained it to her through the renowned medium Lilian Bailey: "Your aura is like a gigantic spider-web, pulsating with many wavelengths upon which we can transmit the magnetic flow of cosmic rays. You are the machine; we are the batteries, the electricity. Your batteries are always tuned in whenever we need to transmit cosmic power. Your hands take the great flow of magnetism. Through them the power comes streaming, but it can be received by the patient only through his aura. But remember, if the patient has only a little, thick aura, that means he is very selfish. He will be unable to receive to any great extent that magnetic flow of healing power."
On another occasion, White Feather communicated: "There is the soul flame, the real YOU which is enveloped by a physical body. Around the soul flame is the soul aura which, when someone is spiritually awakened, is wide and shimmers with the magnetism that comes to it. Then there is a vacuum – nothing. Also, there is the outer aura…..your physical aura. As your thoughts flow through it, we see its colours change. We observe your despair and happiness."
In his 1964 book, The Light and the Gate, physicist Raynor Johnson, Master of Queen's College, University of Melbourne, devotes a section to his mystical friend, Ambrose Pratt. "He made no secret to me of a faculty which he had possessed as far back into childhood as he could remember," Johnson wrote, "of seeing an aura surrounding the human form (also around some animals and trees). He considered the human aura to be partly a quasi-physical luminescence, the nature of which changed considerably with the condition of health of the individual….The faintness or brilliance, transparency or opacity, conveyed to him definite impressions. He told me that in some cases where he had known a particular disease was present, he had noticed associated changes in the aura, and he had no doubt that he could diagnose such a condition in a stranger."
In his 1972 book, Blueprint for Immortality, Harold S. Burr, a former professor of anatomy at Yale medical school, advanced his "Electrodynamic Theory of Life," which held that all living things are surrounded by a measurable electromagnetic field, one that has the ability to organize thoughts and experiences. He designed and devised a "voltmeter" which supposedly could predict when individuals would feel "at their best" or "below par," and he speculated that his method might someday measure states of grief, anger and love. However, he doubted that Science would make such progress, "because Nature seems reluctant to reveal her secrets to the intellectually arrogant."
Michael Tymn is the author of The Afterlife Revealed: What Happens After We Die, Resurrecting Leonora Piper: How Science Discovered the Afterlife, and Dead Men Talking: Afterlife Communication from World War I.

Next blog post: July 22