An Interview with the Author of "Resurrecting Leonora Piper"
Posted on 31 December 2012, 14:47
As my latest book, Resurrecting Leonora Piper, was just released by White Crow Books, I asked my higher self (HS) to interview my lower self about the book.
So Michael, what prompted you to write this book?
You put me up to it, HS, so you know the answer better than I do, but I am glad you asked because it helps potential readers, as well as myself, understand why I wrote it. As you have so often reminded me, the root cause of so much of the turmoil and chaos in the world today is a result of the lack of belief in a spirit world and the survival of consciousness at death. Even those who claim to believe don't really believe. The blind faith of most is simply hope and doesn't seem to be enough to deter them from their Epicurean and hedonistic ways, i.e., "eat, drink, and be merry for tomorrow we die." To put it another way, most people are totally absorbed in mundane material pleasures and fail to see the reality you have shown me. I believe that the scientific research with Mrs. Piper, (below) properly understood and appreciated, can help some people move from blind faith to true faith, or conviction, perhaps even move a few open-minded people who have no faith at all to at least consider the possibility that there is a much larger life than this one, allowing them to put things in perspective.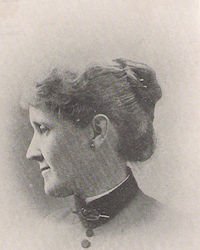 But you had another reason, right?
Oh, yes, I know what you mean. To my knowledge, there are only two books devoted exclusively to the Piper story, one by Michael Sage, published in 1904, and the other by Alta Piper, Mrs. Piper's daughter, in 1929. A number of authors have given her a chapter or two in their books about various supernatural stories, mediumship, whatever, but I don't think any of them does the story justice. I felt that a book was needed to tell a more complete story and to separate the wheat from the chaff.
Please explain what you mean by that.
There was a lot of what William James called "bosh" mixed in with genuine communication. I try to explain why there was so much bosh and filter out that bosh so that the real stuff can be better understood.
But the research surrounding Mrs. Piper is a century old. Why not something more current?
Because there has been nothing approaching the research done with her, which was primarily from 1885 until 1910 or thereabout, since, or nothing as convincing. People who have heard about her think that she was observed a few times by several researchers. They don't realize that Dr. Richard Hodgson (below) studied her mediumship on the average of three times a week for some 18 years, not to mention numerous sittings by Professors William James, Oliver Lodge, James Hyslop, William Newbold, and others representing the Society for Psychical Research (SPR). There was some good research by SPR members with British medium Gladys Osborne Leonard beginning around 1915, but, for both quality and quantity combined, I think the research with Mrs. Piper tops all others, before or after.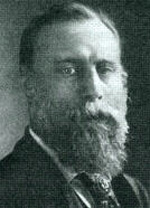 So who was Leonora Piper?
She was a Boston housewife, born June 27, 1859 in Nashua, New Hampshire as Leonora Evelina Simonds. Although she apparently had some clairvoyant experiences during her childhood, she didn't become aware of her mediumistic ability until 1884, when, while sitting with a small group, she went into trance, got up from her chair, walked to a table in the center of the room, picked up a pencil and paper, wrote rapidly for a few minutes, then handed the paper to Judge Frost, a hard-headed and respected jurist, after which she returned to her chair, still entranced. After regaining consciousness and having no recollection of what took place, she was told by Frost that the paper contained a remarkable message from his son, who had been fatally injured in an accident some 30 years earlier.
So she was a writing medium?
During the first seven or eight years of her mediumship, she was a trance-speaking medium. After she went into a trance state, the spirits would speak through her vocal cords, usually in a voice and manner much different from her own. In 1892, when another control began taking over, she became more of a trance-writing medium, but there were a few times when her hand would be controlled by one spirit at the same time another spirit was speaking through her, and there was one time recorded by Hodgson that that both hands were writing different things at the same time as she spoke. In other words, three discarnates were communicating at the same time, one through each hand and one through her vocal cords.
You'd better explain what you mean by "control."
Good idea, HS. That really confuses a lot of people. Apparently, it is not that easy for spirits to communicate with the material realm, so they require a "medium" on their side, called the control. In effect, what usually took place was the communicating spirit had to give his or her message to the control, who had to interpret it, then get it through Mrs. Piper's mind and vocal cords to the person the spirit was communicating with. Thus, there were usually four parties – the communicating spirit, the control, the medium on this side (Mrs. Piper), and the person receiving the message. There were a few spirits, however, who didn't need the assistance of a control and could communicate directly through Mrs. Piper.
Sounds quite complicated!
Definitely, and that's why there were so many mistakes, so much confusion, so much bosh. There were a lot of misinterpretations. Often the control had to interpret what the communicating spirit was telling him and didn't get it right. Even William James was slow to grasp it. Initially, he thought that Mrs. Piper alter ego was "fishing" for information from the sitters. Hodgson and the others came to realize that the fishing was taking place on the other side. That is, the control was trying to figure out what the communicating spirit was trying to get across.
Why haven't we had that kind of research over the past 100 years?
It would call for too many words here to give you my thoughts on that, but I believe there was a plan behind it all – a plan by the spirit world to help us overcome the growing materialistic worldview of the late 19th Century – and they did their best to enlighten us, but because mainstream science and orthodox religion resisted it, their efforts stopped, as they had gone well beyond the point of diminishing returns. Sometime during the late 1920s, psychical research changed to parapsychology and the whole survival issue got swept under the rug. It was not respectable to discuss it in academic and scientific circles and there was no funding for research in this area. There was a little research with mediums at the University of Arizona a dozen or so years ago and some good research going on now at The Windbridge Institute in Tucson, but that research is all with clairvoyant-type mediums, I believe. I don't see that type of mediumship as impressive or as convincing as that carried out a century ago with Mrs. Piper and others.
Why is that?
The clairvoyants and clairaudients get evidential words and ideas, which they attempt to interpret, but in the trance mediumship of Mrs. Piper, her body was taken over by the communicating spirits who dialogued with the sitters. That type of mediumship demonstrates personality much more than clairvoyant/clairaudient type. So much of it was beyond Mrs. Piper's knowledge and experience.
How about an example?
Sure. When Anne Manning Robbins was sitting with Mrs. Piper, she heard from her old boss, Augustus P. Martin, who had been mayor of Boston during the 1880s and later served as the city's police commissioner and water commissioner. Robbins had been his administrative assistant for a number of years. She asked him what his first experience was immediately after he "died." Martin replied: "When I first passed out my mind was cloudy, rather confused. I felt as though I was going into space, did not know where, drifting as it were, for a few hours – that was all – and then I felt as though there was a strong hand grasped me and said to me: 'It is all right, it is all over.' And I said: 'What is over?' I could not seem to understand what it all meant, and after a little while, perhaps an hour, possibly an hour or two, I saw oh such a light! You cannot imagine it, cannot conceive what it is like. It is the most brilliant and yet the softest moonlight that you ever saw, and I thought, what a beautiful light it was! And all of a sudden I saw people moving about. I saw their heads, their figures. Then they seemed all clad in white, and I could not seem to make them out. They were moving in the air…"
But you wouldn't call that evidential, would you?
No, I just wanted to show how different it is than the clairvoyant/clairaudient mediumship that people are familiar with today. There was plenty of evidential material coming through Mrs. Piper.
How about summarizing just one bit of evidential information?
OK. On December 28, 1888, the Rev. W. H. Savage was sitting with Mrs. Piper and was told that Robert West was there and wanted to send a message to Dr. Minot Savage, the brother of W. H. Savage. West said he wanted to apologize to Minot for something he had written "in advance." W. H. Savage did not know West and did not understand the message, but he passed it on to Minot, who understood it and explained to his brother that West was editor of a publication called The Advance and had criticized him in an editorial. During the sitting, W. H. Savage asked for a description of West. An accurate description was given along with the information that West had died of hemorrhage of the kidneys, a fact unknown to Savage but later verified. West also told W. H. Savage that his body was buried at Alton, Illinois. He gave the wording on his tombstone, "Fervent in spirit, serving the Lord." Savage later confirmed this as fact. (I wonder if anyone living in or near Alton could find that old tombstone and photograph it for this blog.)
Wow! That's pretty impressive, seemingly outside the scope of mind reading.
Clearly, how could she be reading W. H.'s mind when he didn't know who West was in the first place? The pseudoskeptics would say that Mrs. Piper dug up the information beforehand. They don't stop to think how difficult or expensive that would have been back in the 1880s. Besides, as the researchers make clear, most of the time Mrs. Piper was not told who would be sitting with her any particular day.
How about one more example?
My publisher might get upset if I give all the stories away here, but there are so many I see no harm in giving one more. Soon after he died in 1905, Richard Hodgson, as mentioned above, the lead researcher for 18 years, began communicating through Mrs. Piper with William James and other researchers. James asked Hodgson if he remembered the time he was playing with children at Putnam Camp in the Adirondacks. The discarnate Hodgson recalled sitting in front of the fireplace reading when Martha Putnam crept in behind him, jumped on his back and put her hands over his eyes, asking if he knew who it was. Hodgson replied that it sounded like Martha but it felt like Henry Bowditch, who weighed over 200 pounds. James considered this very evidential as he doubted that anyone else remembered the trivial incident. Hodgson also talked about playing leap-frog and "bear" with the children, which James confirmed as correct.
I'm impressed, Michael. Any concluding thoughts?
Let me just wind it up by quoting Professor Herbert Nichols, initially very skeptical, as he wrote it to William James: "I had a wonderful sitting with Mrs. Piper. As you know, I have been a Laodicean toward her heretofore. But that she is no fraud, and that she is the greatest marvel I have ever met I am now wholly convinced."
Next blog post: January 14
Michael Tymn is the author of The Afterlife Revealed: What Happens After We Die is published by White Crow Books. His latest book, Resurrecting Leonora Piper: How Science Discovered the Afterlife will be available on January 14, 2013.