An Interview with Victor and Wendy Zammit
Posted on 20 May 2013, 16:41
If anyone has done more than Victor and Wendy Zammit to spread the gospel of survival, I don't know who the person might be. Their Friday Report at http://www.victorzammit.com reaches thousands of people in more 100 countries every week. It offers a variety of interesting, informative, intriguing, and inspirational stories relating to spirituality, especially survival.
When it comes to weighing the evidence for survival, few people are more qualified than Victor Zammit, LL.B., Ph.D., (below) a retired lawyer of the Supreme Court of New South Wales and the High Court of Australia. Now retired from the practice of law, Zammit calls himself a full-time afterlife researcher. Wendy Zammit, M.A., (below) has contributed significantly in their joint venture. Their book, A Lawyer Presents the Evidence for the Afterlife, first published in 1996, under the title A Lawyer Presents the Case for the Afterlife, has been revised and recently republished by White Crow Books.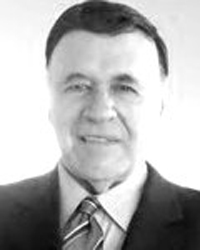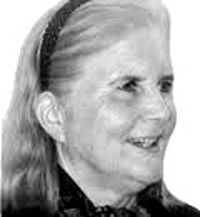 I recently interviewed the Zammits for The Searchlight, a quarterly publication of the Academy for Spiritual and Consciousness Studies. Here is that interview:
Victor, when I interviewed you several years back, you said that you felt you had a mission to make known the evidence for survival. Would you mind elaborating on this a little and explain why you feel it is a goal worthy of your time?
"Disseminating the evidence for the afterlife on a global level has truly become a passion for me these days. We – Wendy and I – receive regular emails from the five continents. The response basically is that the researched information is helping people everywhere to overcome the fear of death and to cope better with the loss of their loved ones. Further, transmitted information from the afterlife dimension tells us that there are virtually millions of people who have no idea about the afterlife and on crossing over have serious problems adjusting. The urgent message is to do whatever we can to help people around the world to know that consciousness survives physical death and that there is accountability for our actions and omissions while on earth."

Wendy, you appear to share Victor's zeal for helping others awaken to the reality of life after death. How did you become interested in the subject?
"Victor and I have been together for forty-five years now and have always shared our interests. We both did degrees in psychology and history and postgraduate research degrees so we have always been interested in human consciousness. For many years we were both involved in debates and human rights and social justice issues while Victor was studying and working in law. So when Victor began having psychic experiences more than twenty years ago, it was natural for us to begin researching them together. In the early days we went as a couple to every religious, spiritual and New Age group we could find, read the same books and had long discussions. When we began to research physical mediumship it was a joint enterprise and we both became members of David Thompson's Circle of the Silver Cord."

Do you feel that significant progress is being made relative to accepting the evidence for survival?
(VZ) "Yes, I accept there has been a paradigm shift these last twenty-five years in this regard. Whilst I accept that there is significant progress being made globally there is huge amount of work to be done spreading the light. But I am optimistic for the future. I do believe that there are powerful afterlife forces joined by those who are on earth – and they are making a significant contribution guiding the world towards the acceptance of the afterlife."
(WZ) "My feeling is that in the West more people are having direct experiences and are talking about them. Many people I talk to often start out with direct after death contacts without the aid of a medium. When I compare the attitude today to what it was when we started this work I can see that there is a lot more openness and information about NDEs, after death contacts, about OBEs, and about reincarnation."
I know that both of you have witnessed quite a bit of physical mediumship. There are many believers in survival who say that mental mediumship is more convincing than physical mediumship. Do you agree?
(VZ ) "Physical mediumship is not all the same. Just seeing things move around the room is not all that convincing. But materialization is another thing, especially when you have reunions with loved ones who can talk directly with you. For me materializations of loved ones are the greatest discovery in paranormal history. I conversed with my crossed- over younger sister who materialized and talked about matters we talked about before she crossed over. Wendy's father materialized and talked to her about things only Wendy and her father knew – and he kissed her on her forehead. Like my sister, his voice was his original, authentic voice he had when he lived on earth (and he spoke with his distinctive Australian accent). Over seven years we witnessed over a hundred reunions where materialized spirits conversed with loved ones in the séance room who talked about familiar things only they knew. Over this time I did come across a very small minority of so-called Spiritualists who showed they have an irretrievably closed mind about materializations. I have to concede, I do not know why they are so determined that there cannot be such a thing– I find it very puzzling!
"Having said that, I accept that gifted mental mediumship is also very convincing. We regularly report some of the very best brilliant mental mediums in our Friday afterlife report. The mediums who took part in Sensing Murder (NZ) are absolutely stunning with the information they are able to produce."
(WZ) "Quite honestly over the seven years we have been investigating David Thompson's mediumship we have seen so many people absolutely stunned when William walks around the room – hearing his heavy footsteps, hearing him clap his hands and coming close and talk to you and touch you. If you are open to it, physical mediumship hits you with a force. It's like "Oh my God this is real." On the other hand there are some people who are just so overwhelmed by it that they become irrational – claiming that there has to be a trick to it. People need to have studied physical mediumship and its history before going to sit – it does need preparation. And of course it's just not possible for some people who are unable to sit in a dark room in fairly confined conditions for almost two hours."

The mediumship of yesteryear – much of which you cite in your book – seems to have been much more dynamic and convincing than the mediumship of today. Do you agree?
(VZ) "Certainly all the great mediums you have written about were really amazing and we may never see someone like Mrs. Leonora Piper again. Gladys Osborne Leonard and Mrs. Eileen Garrett also seem to have been amazing. And we certainly don't seem to have the number of great materialization mediums we had in the past like Helen Duncan, Alec Harris, Gordon Higginson, Estelle Roberts, and Jack Webber to name a few.
"But on the other hand some of the mental mediums of today are superb. Gordon Smith has proved himself in tests with Archie Roy and Tricia Robertson. Some of the American mediums tested by the Windbridge Institute have performed magnificently. And in our new book we give examples of readings by gifted mediums Deb Webber and Kelvin Cruickshank that have more than forty confirmed points of information each."
A number of the old researchers concluded that the direct voice mediumship was the most convincing. Emily French, Leslie Flint, Etta Wriedt, and John Sloan immediately come to mind. Do you know of anyone today who produces such quality mediumship as they did? If not, why do you think that is?
(VZ) "It is hard to say as we don't really have any direct voice mediums today to compare them with. I don't know of anyone doing the kind of direct voice mediumship of the mediums you mentioned.
"Why is it so? For direct voice mediumship you seem to need to have a dedicated circle willing to sit for the development of the medium. Conditions have changed so much in the West that it is extremely hard to get a dedicated group together, at least in the cities, to meet at the same time every week for up to seven years without missing a week. Think about it. You need to have a sufficiently large living space to dedicate a room to it. Then you need to have people who live close enough to each other to be able to come together at the same time every week. Gordon Higginson would not even allow the members of his Circle to even miss a week for holidays. The sitters need to have the patience to sit together in the darkness for an hour or so without anything happening, week after week after week. There are so many other distractions these days that people in the past did not have – television, videos, computers, internet, video games. And there is more pressure on people to use their spare time to earn money to pay for the high cost of living."
(WZ) "I also think that in the West we are being bombarded with different electrical frequencies that are making physical mediumship more difficult. The proliferation of wireless internet and mobile phones as well as all the signals coming from satellites can't be helping. Many people are finding it impossible to switch off mentally as well."
How important is the issue of harmony between the sitters?
(VZ) "Most people don't understand that in any kind of physical mediumship the harmony of the energy between the sitters is absolutely vital. We have seen sittings where there is a large group of very positive and joyful people produce stunning results. The next night if there are only a couple of people who are depressed, skeptical or anxious, the energy will be dramatically weakened. Many circles have had to be disbanded and start again because of disharmony. This seems to be the same through all forms of spirit contact including EVP and ITC."
I understand that you are putting out a new book. Please tell the readers something about it.
(VZ) "As you know we have had an earlier book, A Lawyer presents the Case for the Afterlife on the Internet in various versions free of charge in downloadable form for the last ten years. Volunteers who loved the earlier book translated it into Spanish, Italian, Portuguese, Russian, Dutch, German, French and Russian. Every day we receive emails from people who say that the material in this book has changed their lives. I have been sending out hard copies from home but the cost of international postage from Australia makes it too expensive for a lot of people. A lot of people have been asking us to do an updated version including some of the new material that we have been putting in our weekly Friday Afterlife Reports. So we decided to update the book calling it A Lawyer Presents the Evidence for the Afterlife and make it available through the online bookshops which will reduce the cost of postage. Of course, in addition to the updating many of the existing chapters, there are several new chapters and a sharp short cross-examination of a skeptic. But once again it concentrates on evidence that is credible, repeatable and admissible in a court of law."
(WZ) "Nowadays, we also know from our Friday Report statistics that we have a large number of readers who speak English as a second language, especially in Russia, China and South America. So we have tried to write the new book in plain English, using short sentences and familiar vocabulary to make it easier for people to understand and translate. We are writing for people who are completely new to afterlife research as well as for people with a wide existing knowledge. We have tried to make it an introduction to afterlife research but also to give details of the 'classics' in afterlife research as well as the many new books that have become available in the last couple of years, including the wonderful series of books that you have been putting out."
Where so you see the future of afterlife research going?
(VZ) "Well of course, as you have been saying in your books, the research that has been done with the great mediums of the past already provides absolute and stunning evidence for the afterlife. It's like the research with psi – they can't keep doing the same experiments over and over. I suppose the dream would be to have materialization reunions in lighted conditions so that they could be videoed. Other than that I think it would be good to have a simpler and more accessible version of the cross correspondences, with messages coming through different mediums all over the world and being assembled in a central place. Having said that, I do accept that there is already sufficient afterlife evidence to convince any open-minded skeptic about the existence of the afterlife. But the evidence will continue to be refined in the many of the areas of research we cover. As to the closed minded skeptics, for some seven reasons I mention in my homepage, they are not in a position to objectively identify evidence when the evidence is blatantly clear to everybody else."
(WZ) "My feeling is that we have entered a time when people are wanting to have their own direct experiences of afterlife contact. I think the work on Guided Afterlife Connections by Dr. Craig Hogan and Rochelle Wright has enormous potential in this regard as well as the work in out-of-body explorations, which we outline in the new book. Dr. Julie Beischel of the Windbridge Institute is onto something when she talks about applied mediumship research. I love her idea of having mediums work alongside counselors to help people who are grieving. I'm also very inspired by the idea of putting together a team of forensic mediums to help solve cold cases. The US organization Find Me has created a model that could be applied to other countries."
A Lawyer Presents the Evidence for the Afterlife by Victor & Wendy Zammit is published by White Crow Books and available from Amazon and online bookstores.
Paperback Kindle
https://whitecrowbooks.com/books/page/a_lawyer_presents_the_evidence_for_the_afterlife/
Next blog: June 3
Read comments or post one of your own